What is Ha Giang in March? Find out what this "addictive" rock region is!
Not sure what the dry land of rock is, what makes many travelers far away from it. Let's learn about Ha Giang in March with Number 1 Travel Vietnam!
Ha Giang is always beautiful in every season, but if you have the opportunity to go to Ha Giang in the spring, you will "absorb" all the beauty of the northernmost land of the country, to drop your soul in the immense mountains and forests. Look at the flowers blooming.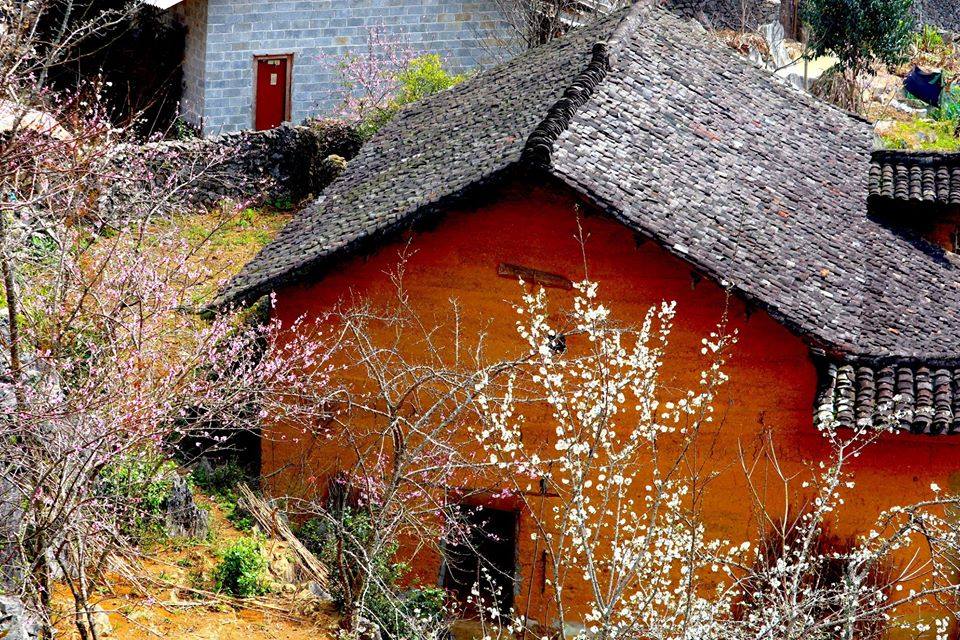 Peach blossom blooms on the villages in Sung La commune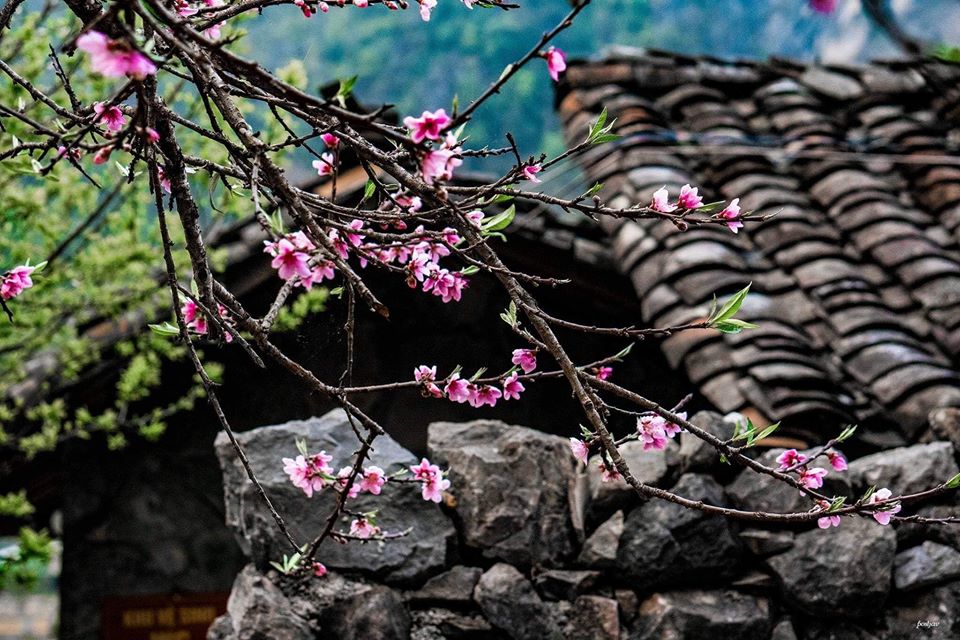 Coming to Ha Giang in the spring, it is easy to see peach blossom petals in a village.
This season, in Ha Giang, along the way, peach blossoms and plum blossoms are blooming in the sky. Besides, on the flower fields along the roadside, the children followed their parents up and down on the shoulders of firewood, laughing vegetables. All create a beautiful picture painted glass heart ....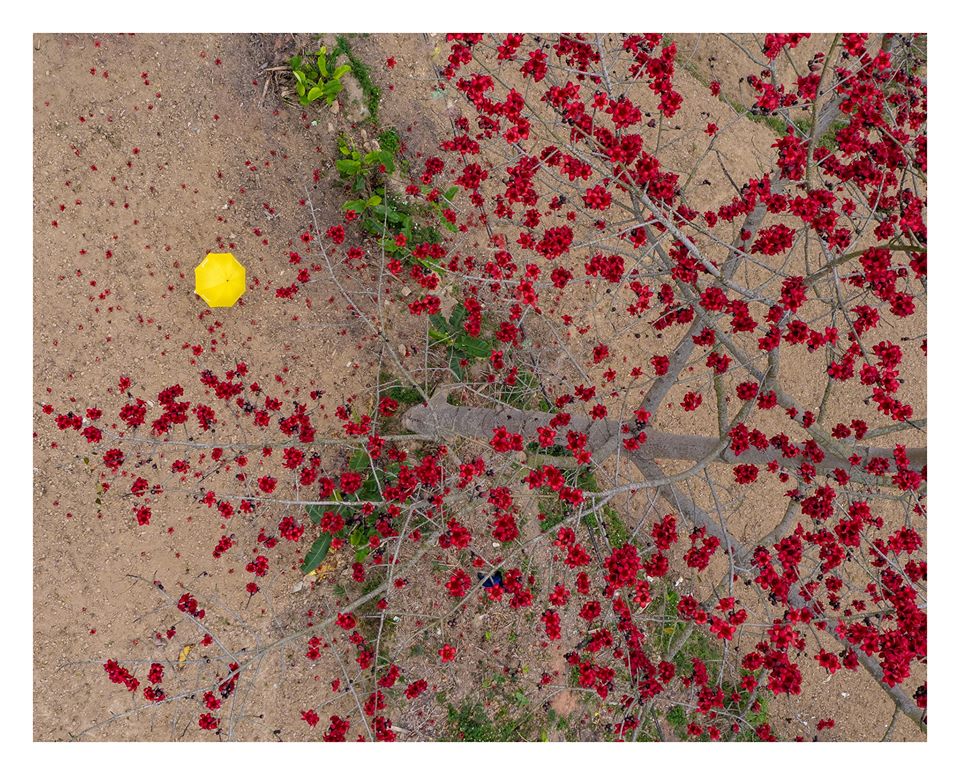 In Ha Giang, in addition to triangle flowers, peach blossoms, pear flowers, this season, the rice flower blooms red in a corner of the sky and keeps the travelers on their feet to continue exploring the beautiful land.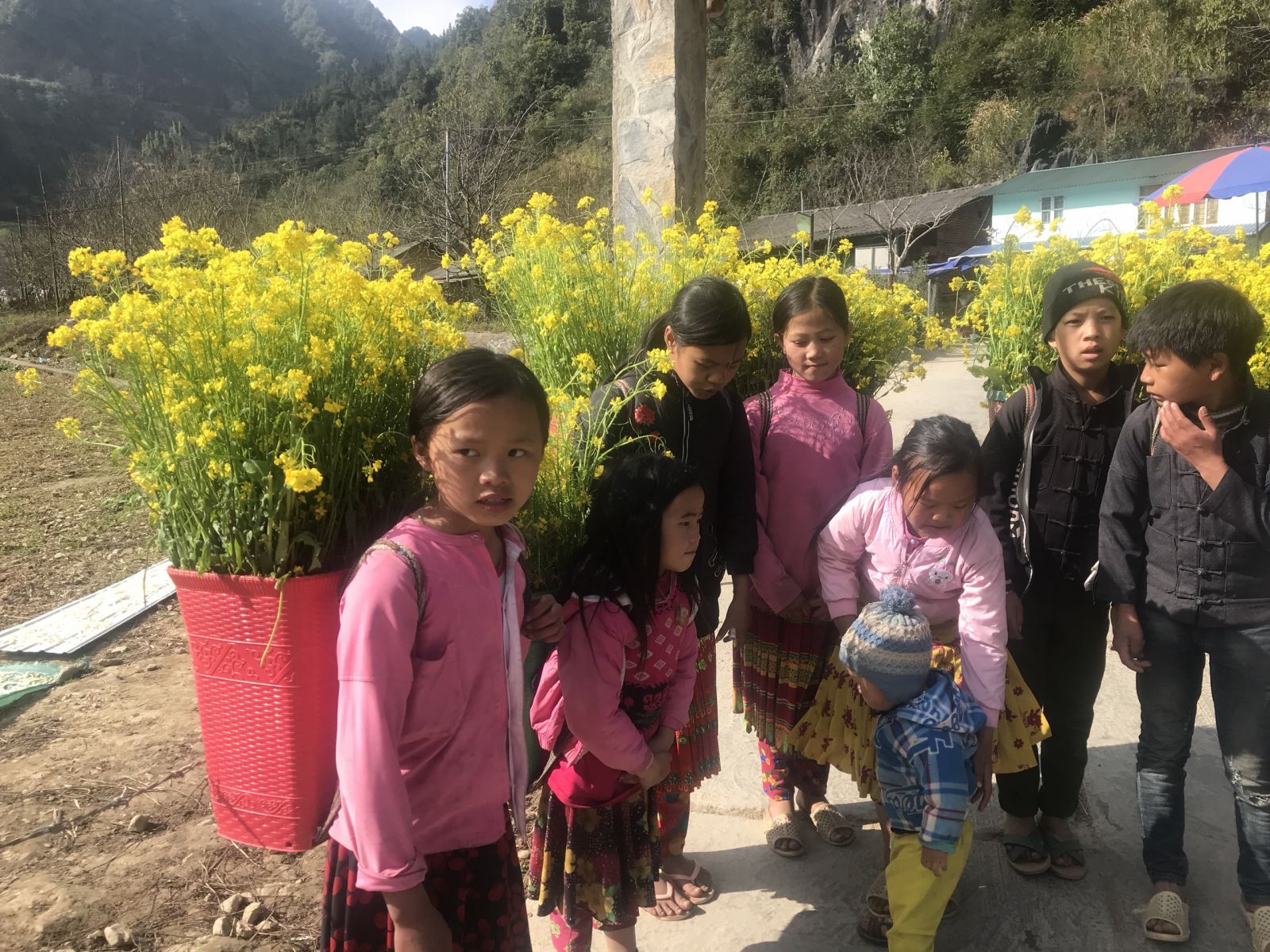 Little childrens of Pho Cao Commune, Dong Van Dist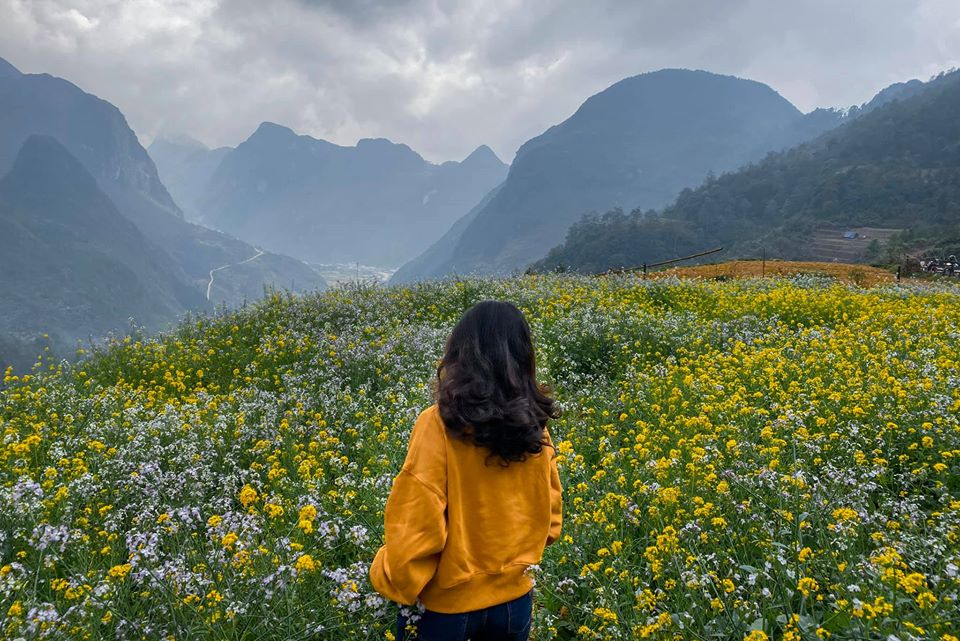 Many young people in the plains explore Ha Giang to pose for a photo on a beautiful field of broccoli flowers.
Ha Giang this season is like a new dress, adorned with beautiful colors of peach blossoms and plum blossoms. Any peach blossom blooms that is as beautiful and strange as Ha Giang.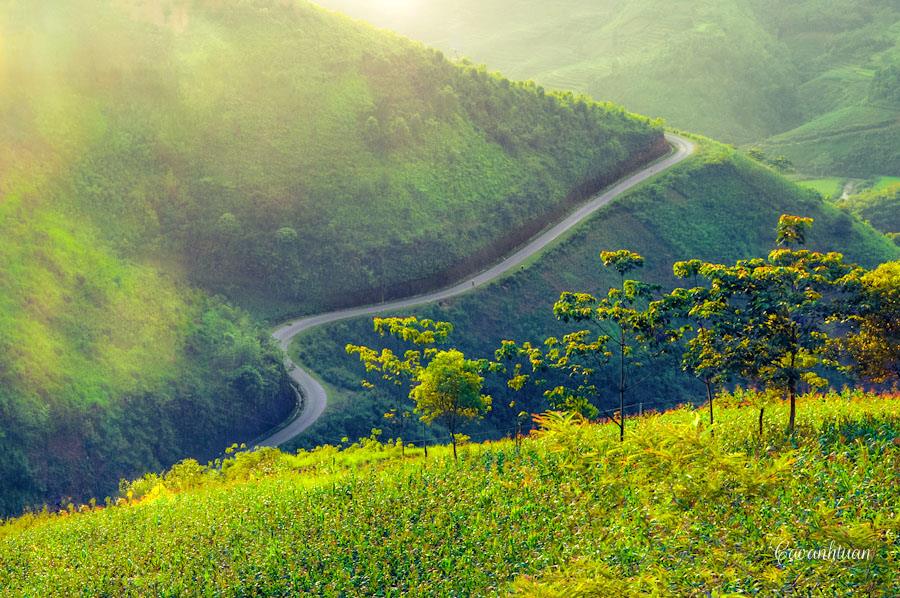 Many breathtaking winding roads are surrounded by magnificent mountains.
In order to fully explore the beauty of Ha Giang, we choose motorbike transportation from Ha Giang city, through Vi Xuyen, Quan Ba, Yen Minh, Pho Cao, Pho Bang, Sung La, Ta Phin ... , move to Lung Cu, town of Dong Van, Meo Vac. Coming to Ha Giang this season, we have the opportunity to clearly feel the beauty of the villages among the majestic border mountains.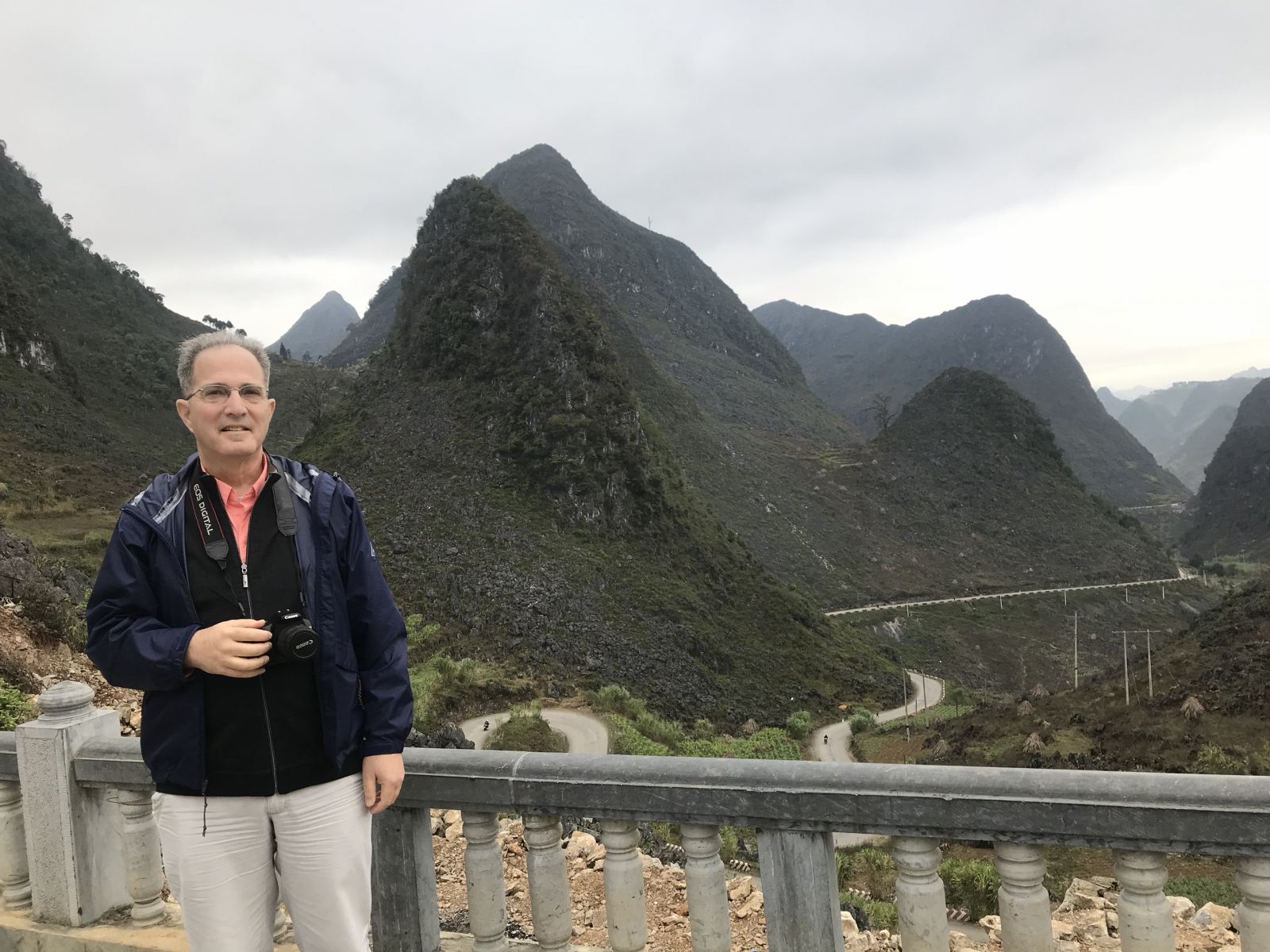 The steep mountain pass runs along the mountain slopes in the beautiful smog in Ha Giang. The road named "Happiness" is dangerous with a high mountain on one side and an abyss linking Dong Van town with Meo Vac.
The special thing when discovering Ha Giang is that wherever you go, you can come across beautiful scenery and want to stop to record the photos. It is the image of simple houses along the mountainside, the smog of the afternoon smoke, surrounding the earthen houses; is the surrounding stone wall, the rows of peaches are in full bloom ...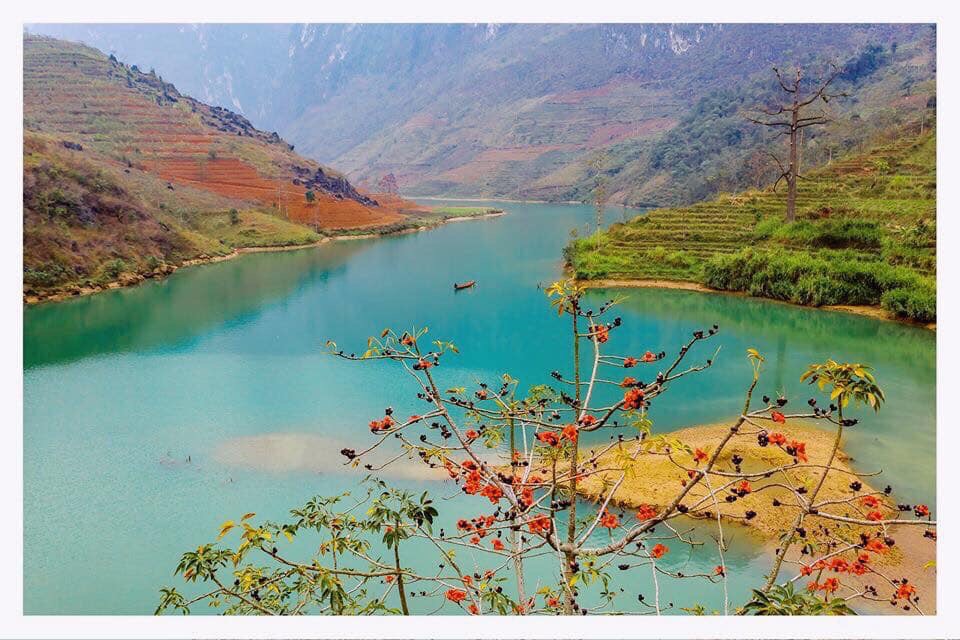 Rice flowers blooms red on Nho Que river,Meo Vac Town,Ha Giang
View the tour "discovering majestic Ha Giang" here.
http://www.number1travelvietnam.com/hanoi-ha-giang-cao-bang-quang-yen-lang-son-hanoi-on-motorbike-8days-7-nights-ct-755-763--523.html
Photo & preface: Lan Nguyen
Editor: Lan Nguyen